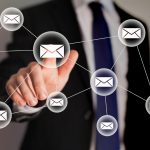 $

499.00 plus H.S.T.
Have a professional e-marketer, experienced in email marketing services, manage an email marketing campaign for you.
Upload your list to web broadcasting service
Design a custom HTML email
Professionally copy-written  content
Manage subscriptions and report on key metrics like: open %, bad email addresses, click-through, etc.
Up to 1000 email addresses
Note: does not include any fees which your email software may charge.  Pricing is for design and execution only.
Add to cart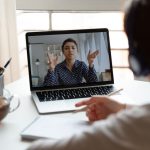 $

150.00 –

$

1,125.00 plus H.S.T.
Marketing training is billed on an hourly basis.  One hour of screen share training on your site = $150.  Buy as many hours as you like, we'll cover any topic you need and do it with you 1:1 in a screen share. Or, buy a pack of 10 and save!  Get up to 25% off if you buy in bulk. We can train or advise on most digital marketing platforms like Facebook, Mailchimp, WordPress, Youtube, Linkedin, Google Ads or help you develop your online marketing strategy.
Select options