$

95.00 plus H.S.T. per hour
Note:  This is an hourly service.  1 hour minimum.Need help with SuiteCRM?  Maybe you just need to talk to a live person to answer your questions or give you some guidance?I'm here to help.  Book an hour screen share with me and I'll answer any questions or talk you through your sales process and how best to automate it with SuiteCRM.
Add to cart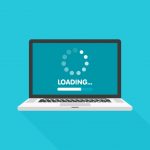 $

250.00 plus H.S.T.
With this service I'll professionally install and setup SuiteCRM on your hosting service.  I will:
Install SuiteCRM
Check File permissions
Set Up Cron Jobs
Set Up outbound SMTP email (with your existing address)
Does not include: training,  importing of data, set up of custom fields.  Please contact us for a quotation on these services.  INSTALLATION ONLY.
Add to cart