Sales Driven Websites Designed in Mississauga
Attract New Customers With Functional Design And High-Quality, Professional Web Design With Marketing Focus.
Book an Introductory Strategy Call
We Don't Just Build Websites, Our Website Designers Build Lead Generation Machines
Your Professional Website Designer Builds A Sales & Marketing System For You.
What do we mean when we say we build Lead Generation Machines? We mean that we don't only build great looking websites, but we also integrate your website with Pay Per Click Advertising, build landing pages that are optimized for conversion and build a marketing system that includes a CRM and Automated email marketing system. A website is just one piece of a system that gets traffic, converts it to leads and then closes those leads into customers. A fully automated digital marketing system increases conversions and decreases cost and time spent following up with leads.
Special Offer…
Less time guessing and hoping...
More time growing your business.
Free Video Review
Our Digital Marketing Strategists will show you exactly how to turn more of your website visitors into paying customers with a personalized video review of your current website.
Join 100+ happy clients and savvy business owners who unlocked hidden potential and growth from their website.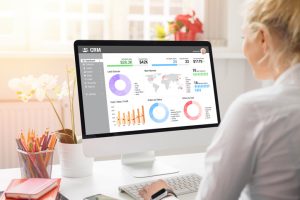 Lead Generation Machines are Websites PLUS!
Looking To Get Your Business Site Up And Running? IGo Sales & Marketing Has A Team Of Professional Website Designers Ready To Take Your Project From Concept To Reality. Our process considers not only your website, but how you're going to get traffic to your website and convert that traffic to leads and customers. This is why we say we don't just build websites. we build lead generation machines.

Responsive Design
Built for the best-looking website on any device, our template gives you an easy way to create a home page that looks amazing on desktop, tablet, or phone.


SEO & Analysis
Get found on Search Engines! SEO & Google Analytics integration built in so you know how people are finding you and what to do about it. Great websites get found.

Training Included
Up to one hour of screen share training video so you know how to use and update your your new website design.

Lead Generation
Your website is designed to promote lead generation with calls to action and contact forms. This increases conversion rates.

Custom Website Development
Leverage custom website development to enhance your websites functionality and user experience.
CRM Integration
A great website design is key piece to your sales and marketing funnel. We integrate with your CRM to push lead data to improve sales intelligence and save time.

Marketing Automation
Integrate industry leading lead tracking, scoring and email marketing automation into your web strategy to increase revenue and reduce sales costs.

Ecommerce Integrations
Add payment gateways and product and service sales to your website to drive revenue.

Our focus is creating all in one digital solutions for our clients. Digital marketing is more than just a website. While your website is a key component of your digital marketing system, we also help our clients integrate their web presence with social media, Pay Per Click marketing, email marketing, CRM and Lead Scoring/Tracking. Ask us how!
Strategy Plus Design Equals Revenue
Get Started with A Quote For Your Revenue Generation Machine
Sop wasting time and money on web design that doesn't serve its purpose. Our website designers are focused on one thing… getting and converting leads to customers. Plus, our web design company is local, located in Mississauga, Ontario so we're close by for personalized service.
Our Sales Driven Process
Analysis and Planning before a website design project is key to its success. We'll schedule a 90 minute (sometimes more if it's a larger project) Discovery Workshop strategy sessions with you. Our Discovery Workshop includes a guided consultation session led by one of our website designers, with your key stakeholders. We'll ensure our digital marketing expert from iGo Sales and Marketing and our Discovery Workbook along with your ideas and industry expertise are taken into account.
At the end of the Discovery Workshop you'll get the notes and documentation and a completed Discovery Workbook. A few days later, you'll get a recommended Website Design Plan and Specification and Digital Marketing Strategy. This includes a fully costed website design proposal presented to you by on of our website designers.
The Discovery Workshop ensures that the website design project is aligned with your digital marketing objectives and produces outcomes that are desired.
Once we have collected your written content, photos and input we'll develop a first draft of your new website. You'll be able to review this draft and edit most of the written content. The purpose of the draft phase is to ensure your website meets the plan laid out in the Discovery Workshop and you're happy with the overall direction of the design.
You'll get 2 rounds of review and revision. We want to make sure you are happy with your new website design and we'll make necessary changes to design during this phase. You'll generally have the ability to change content and images on your own at this point. After you have reviewed the first draft, made and made a list of changes, we'll complete the revisions and ready your site for launch.
Upon your approval for launch we'll do a final review and testing of your website and ready all the technical details for website launch. We'll schedule a date and time for the launch as well as complete the final training for you to be able to update content as needed on a regular basis.
Through ongoing website care, plus implementing agreed upon SEO Strategy, Pay Per Click marketing, Social Media Management and Marketing Automation system, we'll help you grow your leads and revenue on auto-pilot.  Everything can is both automated and measurable.  While a website design is just the first part in your overall marketing plan.  We'll help guide you from inception to a fully working marketing system.