Instructions:
Please be as specific as possible detailing the page of your website you want changed/has issue and what functionality has an issue.
Please add ONE support request per submission.  Enter as many as you want, but try not to combine multiple issues on one support request.
What can I request?
You can request solutions to problems, functionality, etc.  You can also request updates, backups or additional content or functionality that you require.   Please keep in mind support requests that fall outside a support plan are billable at $95/hour.
Please Note:
If you do not have a monthly support plan with iGo Sales and Marketing all support requests are billable at $95/hour.
Please visit our shop and purchase a support plan or billable time.
Support Services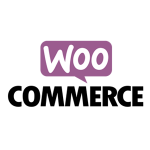 $

75.00 plus H.S.T.
A simple Woocommerce support package.  Just backups.  We'll back up your Woocommerce site and files plus the database.  Database backups are done daily and file backups are done weekly.
Note:  this service does not include any development hours.  This is a monthly fee.
Compare Plans and FAQ
Add to cart