This project was a complicated ecommerce website design.  The challenges were to develop a custom product page where clients could order pool tables, choose colors and various options, as well as order online.  There were also various shipping challenges as Pool Tables do not ship as easily as the other related items sold in the shop.  Shipping and checkout had to be customized to deal with the different types of products and shipping options.
Each pool table also had a considerable amount of information from cloth types, accessory kits, dimensions, features and delivery information to add as custom product tabs to each product.
The client also wanted to have great flexibility in adding and editing the content on the site.  So the backend had to be designed to be user friendly and easy for a non-web developer to update and maintain.
---
---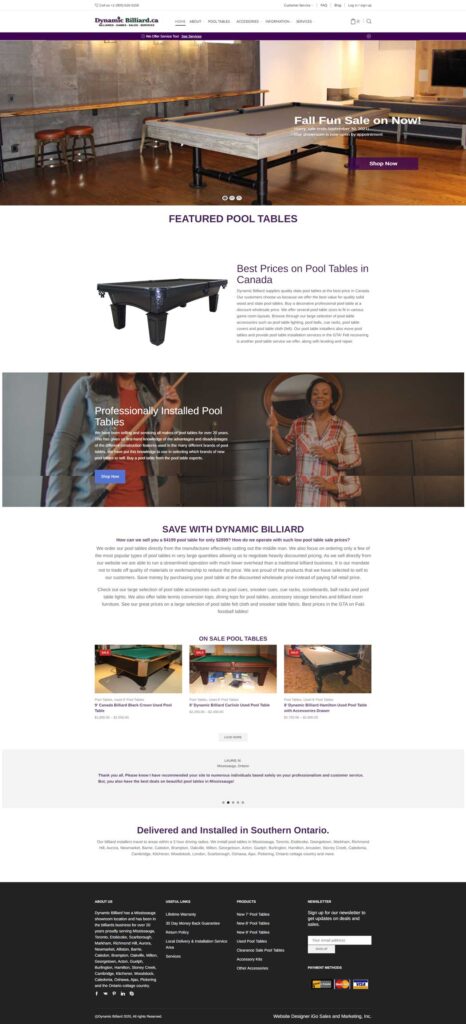 ---
Check Out The Image Gallery for this Project