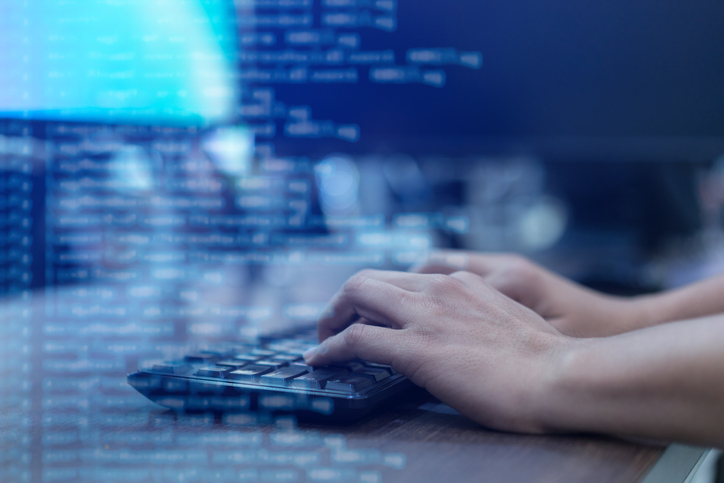 Let Us Make Your Website Work Like It's Supposed to.
You probably need someone to revise your website constantly and add new content on a regular basis.  Plus, it's good practice to update your WordPress software and plugins on a regular basis to maintain security.  Keeping regular backups of your site is also good practice in case it gets hacked or infected with a virus.  If all this sounds like to much work to you, then outsource the job to iGo Sales and Marketing.  We have WordPress website maintenance packages to suit your needs and budget.
Why Do You Need a Website Care Plan?
Peace of mind.  You'll  have a technical expert that backs you up when things go wrong. You're website is your portal to your customers and if it goes down, get's hacked or compromised, having an expert on call lets you rest easy.
Website security is a constant battle.  Keeping your website up to date and secure is a key component of any care plan.  This significantly reduces the likelihood of your site being compromised or attacked.
A well run website, that is updated and runs fast helps your SEO and can increase your search rankings.
If you choose a plan that includes support time, we can take all the hassles of content updates off of your hands, or train you on how best to accomplish modifications.
Having a regular backup of your site is key if the worst happens and your website gets hacked, your hosting company closes your account or your server crashes.  Imagine having to start again!  With our backup service you can be up and running in no time.
Our technical experts will ensure your website runs properly and secure after doing an initial audit when you join one of our website care and maintenance plans.
WordPress Website Maintenance Packages Plan Components:
See service definitions below
Revise, Update, and Protect Your WordPress Website
Check out one of our convenient WordPress maintenance packages below.
WordPress Website Maintenance Packages FAQ
We have some answers to commonly asked questions.
+

Why do I need a WordPress Website Maintenance Plan?
WordPress along with all the other software that your website depends on like the software your web server runs on (your hosting) updates over time to become faster and more secure.  WordPress has to be constantly updated as well to add features, be faster, and more secure as well.  Plus, as the software ecosystem that WordPress depends on updates, WordPress must remain compatible.  In addition to WordPress all of the other software or "plugins" that do things like produce lead forms, show google maps, make fancy sliders, etc also update over time to work within the software ecosystem and become faster, have more features and tighten security.
By not updating WordPress and the related plugins you're website is not as fast as it could be and also you're leaving your website vulnerable to known security threats that will have been patched in upgrades and updates.
+

What do WordPress Website Maintenance Packages Website Support Time Include
Pretty much anything you can think of that involves the operation and upkeep of your website from plugin updates, problem resolution, coaching, training, adding products, speeding up your website, woocommerce support, etc, included in your site support time.  However, it does not include development of new features, functionality or custom coding.  Installing new and configuring new plugins or software is also not included, this is development time. If you need a  feature or function that your site is not currently designed to do, this work will be quoted and billed separately.  It also does not include any marketing activities like SEO or graphic design work.
Keep in mind Website Care Packages are designed do keep your site running as is, as safely and efficiently as possible.  They are not intended to upgrade your website over time into a different website.
+

How do I sign up?
Click on the button, place an order in our online store for the service. You'll go to Paypal where you can pay by credit card.  OR you can request a quote for your specific needs by filling out our WordPress Website Maintenance request for quote form. 
Request Quote Here
+

What happens when I run out of hours
When you run out of hours, you'll be charged at the hourly rate, or your option is to purchase another block of time.  We don't make any changes for free, even little ones.
+

Do the hours expire at the end of the month?
Yes, because this is a special discounted hourly rate the hours expire at the end of the month.  You can use the hours for training or coaching or any updates to your website.  Also, there are times when fixing a problem with an update or migrating your site to a more current hosting environment uses up many more hours than a single month's allotment.
+

Can I just call you anytime and ask you questions?
Generally, no.  We do not provide "on demand" phone support or training.  All requests will be sent to our support email address.  If you plan includes phone calls, we will pre-arrange a time to speak with you about your issue.
+

Do website care plans include hosting?
Website Care Plans do not include hosting.  After a review of your website, we may recommend alternate hosting.  However, in most cases we will work with the hosting plan you already have setup.
+

Do website maintenance plans include SEO?
Generally no,
SEO
(Search Engine Optimization) is a separate service.  Website maintenance plans focus primarily on ongoing function and security of your website while SEO is focused on optimizing your site for search engines.