Many trucking companies are missing out on free recruiting opportunities.  Finding and recruiting drivers is a key strategic direction for any trucking company right now and for the foreseeable future.  Google is one of first places many people go to find a job, or anything else for that matter.  I see many companies have job postings on their website as well.  However, unless they are properly formatted so Google can "read" them, your jobs won't have a prominent position on Google Search.
What is Google Job Search
According to Google,

"Google brings together job postings from across the web, whether they're on websites run by small businesses or job sites with thousands of listings. This helps job seekers easily find their next job directly in Search."
Your job can appear on the first page of Google in the "Jobs" box!  Plus, you'll be listed  in Google's special job search feature.
Benefits of Google Job Search for the Trucking Industry
Easy way to feature your job postings on the first page of Google.
It automated, as long as it's setup correctly on your website and you add a new job posting.
Did I mention free!
You will get more conversions on your web applications.  As an example Zip Recruiter increased conversions 4.5x after implementing Google Job Search.
How Does Google Job Search work for Your Trucking Company
There are a few basic requirements you need to take advantage of Google's free Job Posting experience.  The easiest way is to have a "post" for each job.  You can also have a list of jobs that link to individual job posts on your website.  Each post needs special meta data called schema, that Google's web crawler can read and easily turn your job posting into a job listing on Google Search.  You need to include special fields so Google  knows things like the job title, location, company name, type of job etc.  If you're using WordPress or some other content management system this is usually pretty straight forward to include with the job posting.
What Does Structured Data Look like?
Structured data for a job posting is formatted in JSON and should appear in the head of your post.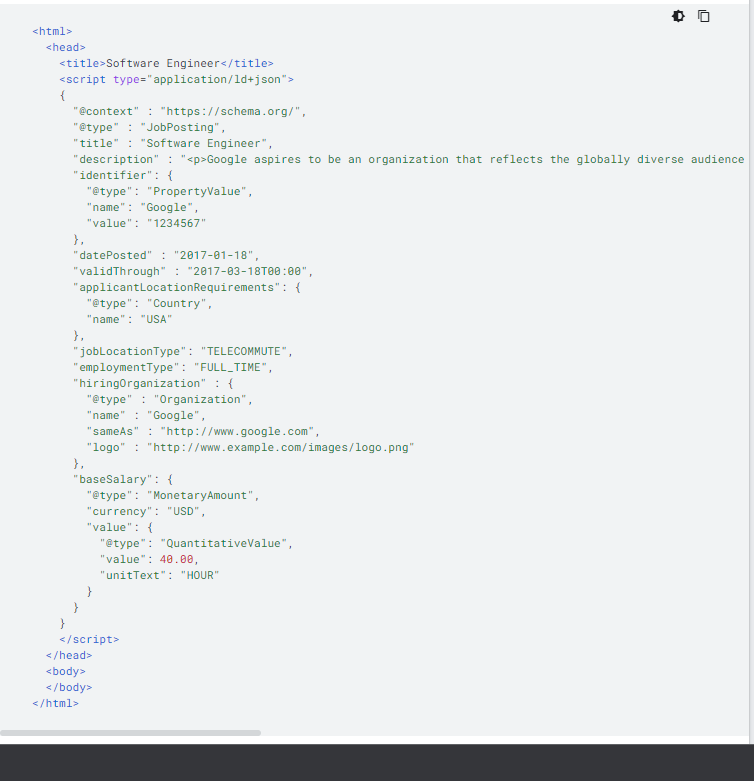 What if You Need Help to Implement Structured Schema for Jobs so You Can Appear in Google's Free Job Postings?
Easy, contact me at iGo Sales and Marketing. I have solutions to help you post your trucking jobs on your website and also ensure they are formatted properly to get the best exposure on Google.