SuiteCRM Monthly Support
$325.00 plus H.S.T.
General CRM support. Includes phone and email support not to exceed 4 hours per month. Support requests with a monthly plan will be addressed in one business day. Also includes maintenance of an off server backup and minor software updates.
Email to a friend
Only logged in customers who have purchased this product may leave a review.
Returns & Exchanges Fundamentally, you are paying for our time, whether it's training, website development or logo design.  We make every effort to make sure we complete the work we proposed to do on time and to your satisfaction.  However, we are limited by your budget and the time we can spend on your projects.  There are no refunds for time already spend.  If you choose to cancel a contract we will work out a refund for the difference in time and expenses already incurred vs. what we've been paid to that point.  Please see our
terms and conditions page
for a full explanation of contract cancellation.
Related Products
Note:  This is an hourly service.  1 hour minimum. Need help with SuiteCRM?  Maybe you just need to talk to a live person to answer your questions or give you some guidance? I'm here to help.  Book an hour screen share with me and I'll answer any questions or talk you through your sales process and how best to automate it with SuiteCRM.
plus H.S.T. per hour
Add to cart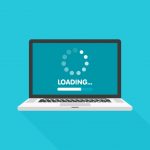 With this service I'll professionally install and setup SuiteCRM on your hosting service.  I will:
Install SuiteCRM
Check File permissions
Set Up Cron Jobs
Set Up outbound SMTP email (with your existing address)
Does not include: training,  importing of data, set up of custom fields, cost of hosting, cost of SSL.  Please contact us for a quotation on these services.  INSTALLATION ONLY.
$

250.00 plus H.S.T.
Add to cart