DSN Chemical Transportation Re-Brand
This was a great project that covered more closely defining and representing the client's target market.  This project included redefining the marketing message as well as, visuals.  The website, social media presence, sales letters, etc. all had to be redone with a consistent message and image.
This is a large site with carefully crafted SEO targeted pages designed to capture traffic on search terms their clients are looking for.
---
---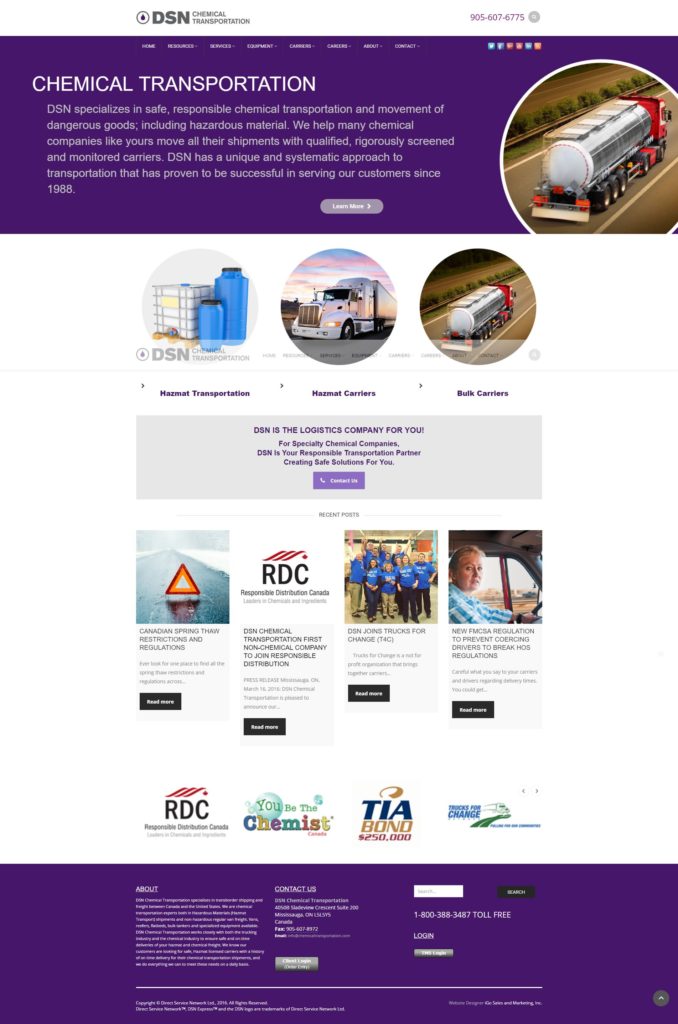 ---
Related Portfolio Categories
Category:
Category:
Category:
Buy Similar Project from our Shop