What are the best WordPress Plugins?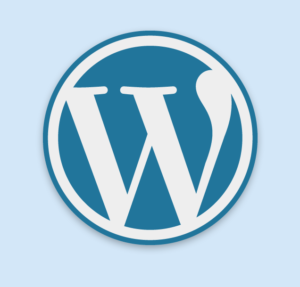 Here's my list of the best WordPress Plugins.  First, you should know I'm not a programmer or application developer.  I use WordPress everyday to build sites for clients, as well as, my own website.  I know a little HTML and a little PHP and a little CSS.  I use Plugins regularly to customize sites and provide functionality without having to know how to code it myself.  I'm guessing I'm like a lot of WordPress users.  So, when you read my list of best WordPress Plugins, please take it in context.  Everyone has their own opinion.  I'd love to know yours, so please comment and share your list of best WordPress Plugins.
One other caveat:  I prefer the free Plugins over the paid ones.  Because I build websites for clients, I don't want to have to go back and bill them a year from now to renew a subscription to a plugin.  This just seems like way too much work.  So if I can I prefer free Plugins, or ones that you only pay for once.
Best WordPress Plugins – Site Speed
The best WordPress Plugins for site speed help your web host serve up the content faster.  They do this through generating a cache of static HTML pages that are easier and faster for your host to serve up.  Speed is a pretty big factor in how Google ranks site quality.  So you should pay attention to how fast your site loads.  If you want to rank well on Google, a fast site is a key element.
Use Google Libraries
There are a lot of libraries WordPress uses for things like JQuery.  These are the fancy image sliders and other effects on your website.  The Use Google Libraries plugin stops serving these files up from your web host and directs them to be served up from Google.  Google decided to host these files for this purpose.  The benefit is that by having Google serve them up, it decreases the load on your web server and your pages will load faster.  This is a great little plugin for WordPress and simple to install and use.  It's worked great for me.
Lite Cache
Lite Cache is another great WordPress Plugin.  It creates static HTML pages for your site and caches them.  Normally the way WordPress works is to pull together the style sheet, page content, photos, etc. And serve it all up when someone requests the page.  You can imagine that this is very server intensive.  By having the server create static pages in HTML in advance and then serving up the cached page when someone requests it, significantly increases the speed of your website.  There are many cache Plugins you can use.  I've tried them all.  WP Super Cache, W3 Total Cache and Hyper Cache Extended are alternatives.  However, I've had issues with these not rendering the pages right and they are difficult to set up and configure.  I get great results with Lite Cache and there is very little to set up.
DB Cache Reloaded/DB Cache Reloaded Fix
DB Cache Reloaded is similar to Lite Cache, except that it caches the database calls, not just page content.  WordPress works with a MySQL database to store the page content, comments, etc.  Every time a page is served WordPress has to look for content in the database.  This plugin caches the database queries for your pages so they can be served up faster and will reduce load on your host's MySQL database server.  Please note on the current version of WordPress, you also have to install the DB Cache Reloaded Fix for it to work.
Best WordPress Plugins – SEO
WordPress SEO by Yoast
My personal favorite SEO plugin is WordPress SEO by Yoast.  It works great, easy to use and install and set up is pretty straight forward.  This plugin gives you lots of options to do key things for SEO like making sure you use keywords correctly in the right places.  It grades your on page performance for SEO and makes suggestions to improve.  There's a multitude of things you can do with this plugin.  I could write a whole blog just on how to use this plugin for SEO.  Check out the plugin page, it's got lots of great information on how to use it.  Note: I'm writing this blog post with the Yoast plugin installed!
Google SEO Author Snippet Plugin
Ever wonder how some web pages show up in search with a picture of the author?  Well, did you know that these search results also get significantly higher clicks?  It's true.  People see a picture and click on it.  Silly human beings!  Anyway, the way this is done is by installing a Google Authorship Plugin that works with your Google+ page to serve up your picture.  Pretty cool!  My favorite is Google SEO Author Snippet Plugin.  Set up is pretty straight forward.  This is a must if you're a blogger.
Schema Creator by Raven
Schema.org is a set of rules about how to present data about your webpage so search engines know how to present it in search.  If you use this plugin, you have a good chance of Google and other search engines presenting your content in a much more attractive way.  For example, if you have a recipe blog, if you use a plugin like Schema Creator, you have your search result show up with a picture of your recipe like this:

See how there is a picture as well as description of the recipe.  You also see user ratings and number of votes.  This is all done by adding the right Meta tags to your pages.  Schema Creator does this for you.  If you're selling a product, it does the same thing.  You sell shoes, so it shoes a picture of the shoe you are selling.  This is great little plugin and easy to set up and use.
Google Analytics
If you've set up Google Analytics to monitor your site's traffic, you need to insert a tracking code on every page you want tracked.  In the old days, you had to manually insert this code into the HTML.  On WordPress all you need to do is install the plugin and paste in your tracking code and it automatically adds it to every page.  Simple.
Best WordPress Plugins – Social and Sharing
There are many of these types of Plugins.  There are so many to choose from.  Here are my favorites.
Social Media Widget
This plugin adds social media icons as a widget, wherever you want to put them in any widget area.  You have options to pick the style of buttons and the buttons you want to appear.  This makes it easy for people to find you on social media.  I like Social Media Widget.
Simple Social Buttons
Simple Social Buttons adds share buttons to your pages and blog posts, so you can get Facebook Likes and Google +1's really easy.  If you make it easy for your visitors to share your content, they will.  This gets you more traffic and links.  This is an easy plugin to set up and install.
Best WordPress Plugins – Design
Max Buttons
Buttons and calls to action used to be hard to style.  You had to create the button in a draw program, then style it, and insert it into your HTML page.  Now it's easy with WordPress and the Max Buttons plugin.  It allows you to create as many custom buttons as you want in an easy editor, and then it generates a short code for each one.  You simply cut and past the short code into any page or widget you want the button to appear and, presto! There's your button.  This is great time saver.
J Shortcodes
Ever wonder how they make those great calls to action boxes or those elegantly styled tables on websites?  J Shortcodes is the answer.  You don't have to know any custom CSS styling, J Shortcodes has done it all for you.  You simply cut and paste one of their short codes into a page or post and you've got it styled beautifully.  You have a lot of styles to pick from on their website.  This plugin takes a bit of getting used to, but once you figure it out, it saves you tons of time and allows you to put some really great style elements in your website.
Page Builder by Site Origin
This is a great little plugin if you want to do a complex page design, but don't know how to style and code it.  Perfect for me!  It turns your page into a big table of widget areas.  You can then drag and drop the widgets you want anywhere on the page.  You can add rows, adjust column widths on the fly, and it's responsive for mobile.  The possibilities with this plugin are endless.  Page Builder by Site Origin combined with some great widget Plugins will allow you to create some really unique pages.
Pricing Table
If you've seen those fancy pricing tables on other website and want one of your own, this is for you.  It's not perfect and has a lot of quirks, just a word or warning so you know what you're getting into.  Once you figure it out though, it's pretty easy.  However, compared to some of the other pricing table Plugins, this one is kind of the least problematic.
Contact Form 7
There are many contact form builders, some free and some paid.  I have a preference for the free ones.  Basically, because I don't want to have to worry about building a website for a client and then a year from now having to bill them again to keep their contact form working.  There are lots of great videos and articles on how to use this plugin.  Once you get the hang of Contact Form 7, you can pretty much make any kind of contact form you want.  Contact forms are great for collecting information about your visitors.  I always recommend a call to action and a contact form on every page of your website.
Best WordPress Plugins – Other
This category of Best WordPress Plugins is for ones that don't fit in the other categories.
MailChimp
I use the Mailchimp plugin to put a contact form in my sidebar on every page.  The MailChimp plugin then updates my mailing list at Mailchimp.com so I can automatically collect and respond to my web visitors.
Captcha
If you're tired of getting all kinds of comment spam, then this plugin is for you.  Captcha puts a math problem or those squiggly letters on your comment pages.  This prevents SPAM robots from sending you spam comments.  There are robots that can outsmart this, but for the most part you'll be spam free once you install it.  Plus, it integrates easily with Contact Form 7.
Thank You
Thank you for reading my blog post.  If you liked it, please use the social buttons to Like it on Facebook, +1 on Google, or Tweet it out.  I'd really appreciate it.  Thanks for sharing!  Also I work for a Toronto SEO Company, please visit my site at www.igosalesandmarketing.com